Pre-Planning
Many people plan for life events such as weddings and vacations well in advance, but they do not plan for that which is certain to occur, their funeral. The primary advantages of pre-planning your funeral is to relieve the burden on your loved ones and ensure your funeral is carried out according to your wishes. Taking the time now to plan your funeral is one less task your loved ones will need to worry about once you've passed.
Why Should I Plan Ahead?
Many who have undergone the emotional strain of arranging a funeral within hours of losing a loved one have made the choice to pre-plan their own funeral. Doing so lifts the burden from their loved ones by relieving decision-making and financial pressure at a time of grief and emotional stress.
Personal Choice
Funeral arrangements are a deeply personal choice. Pre-planning provides you with the time needed to make practical, detailed decisions that reflect your standards, lifestyle, taste, and budget. You and your family will also be assured that the choices you make will be carried out as planned.
Pre-planning is a matter of taking the time to think about – and record – your end-of-life desires. It's a thoughtful gesture to those you love, and a way to let go of anxieties about the future. Once done, you can relax, knowing your plans are in the hands of reliable friends or family.
It's All About Taking Control
-Lets your family clearly know your wishes
- Relieves your family members of making very personal decisions on your behalf at the time of need.
- Can protect your family from the burden of inflation. Your expenses can be covered when you need them to be, through a pre-paid funeral trust fund.
There's a lot that goes into planning a funeral, but making those arrangements beforehand gives you time to consider all of your options and make sure that you're covering all of the necessary details. The following checklist will help you to make sure you've thought of everything when you begin creating your personalized plan.
Benefits of Pre-Planning
Between 70 and 75 decisions are made within the first 24-48 hours of death. It's difficult to think rationally while making so many decisions within days of losing someone, pre-planning gives yourself, family and friends peace of mind.
Pre-planning gives your loved ones direction of your wants and desires. It's easy, anyone can do it, and you can change your mind at any time.


What you can do in advance…
Decide on Burial or Cremation and in the event of a burial, the location
Select your casket or urn type.
Pick what type of service you want (religious, military, non-traditional)
Choose the person you would like to officiate the service
Choose the location of the service (i.e. funeral home or place of worship)
Select the burial garments
Pick what type of floral arrangements and style of programs
Select which photographs you would like to be used in the programs
Designate your pallbearers, pick any music or readings you want at your service.
Information You'll Need to Assemble:
Vital Statistics: This includes your father's name, your mother's maiden name, your level of education, and your social security number.
Affiliations: This includes fraternal, service, or union membership, along with any special recognitions you might have.


If You're a Veteran, You'll Also Need to Include:
Military service
Branch rank
Date of enlistment
Date of discharge
Name(s) of war/conflict(s) toured
Discharge Papers (Form DD214)
Pre-Payment Options
When pre-planning your funeral, you have the option to pre-pay for the services. Everyone may not opt to pre-pay, but should you choose to, we will guide you through the steps.
Pre-paying your funeral reduces stress and financial burden on your loved ones after your passing. Madison Memorial Home is a member of Choices-New Jersey Prepaid Funeral Trust Fund, the largest fund of its kind in NJ, and one of which is the safest and best resource to place prepaid funeral funds. Once the funds are deposited, you will be able to access your account online anytime and the trust will accrue interest. We can also coordinate a payment plan that suits your needs, such as a monthly plan. By pre-paying your funeral you eliminate your family second guessing on if they have spent too much or too little on your funeral. Pre-payment also protects you and your family from inflation.

Start Your Pre-Plan Today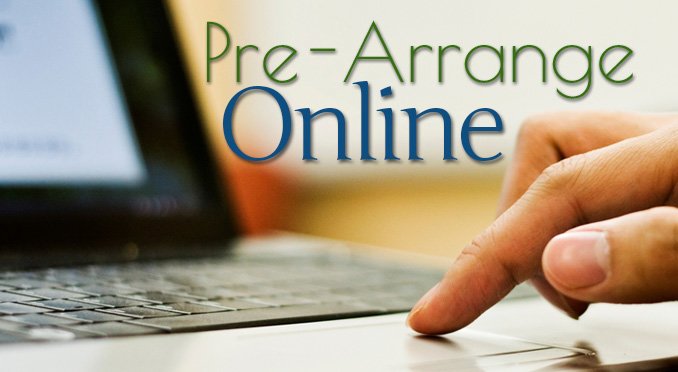 Dignified Service Since 1948