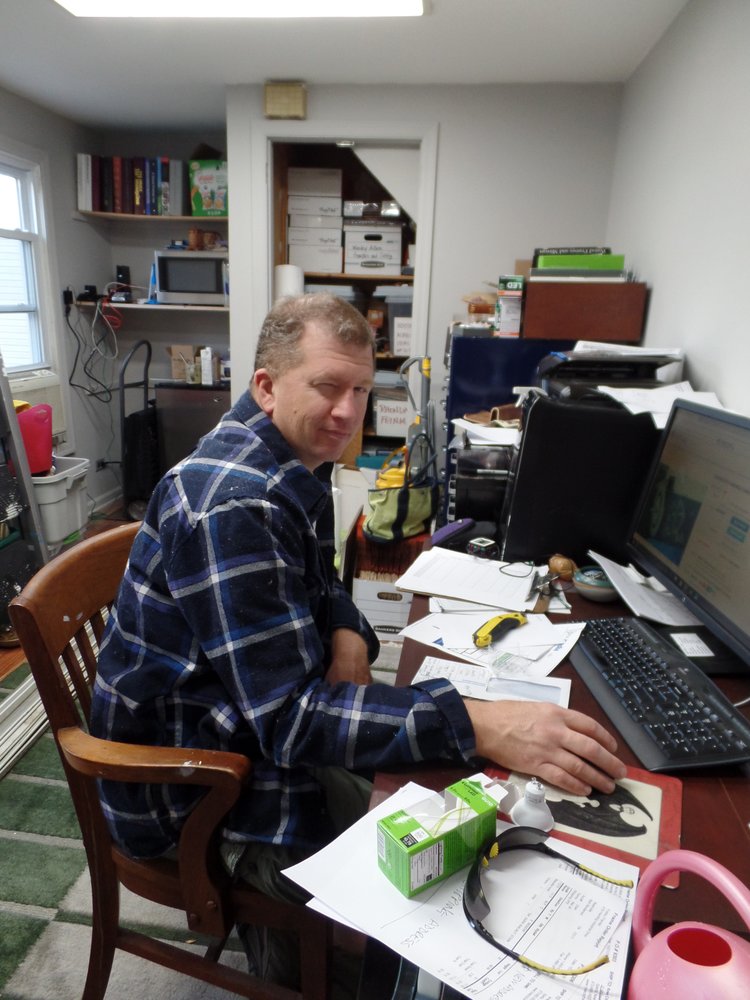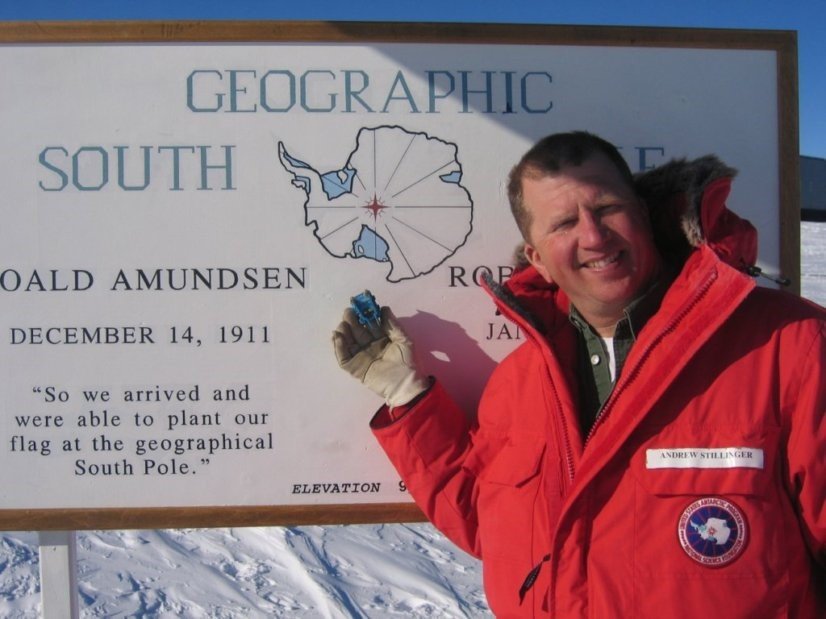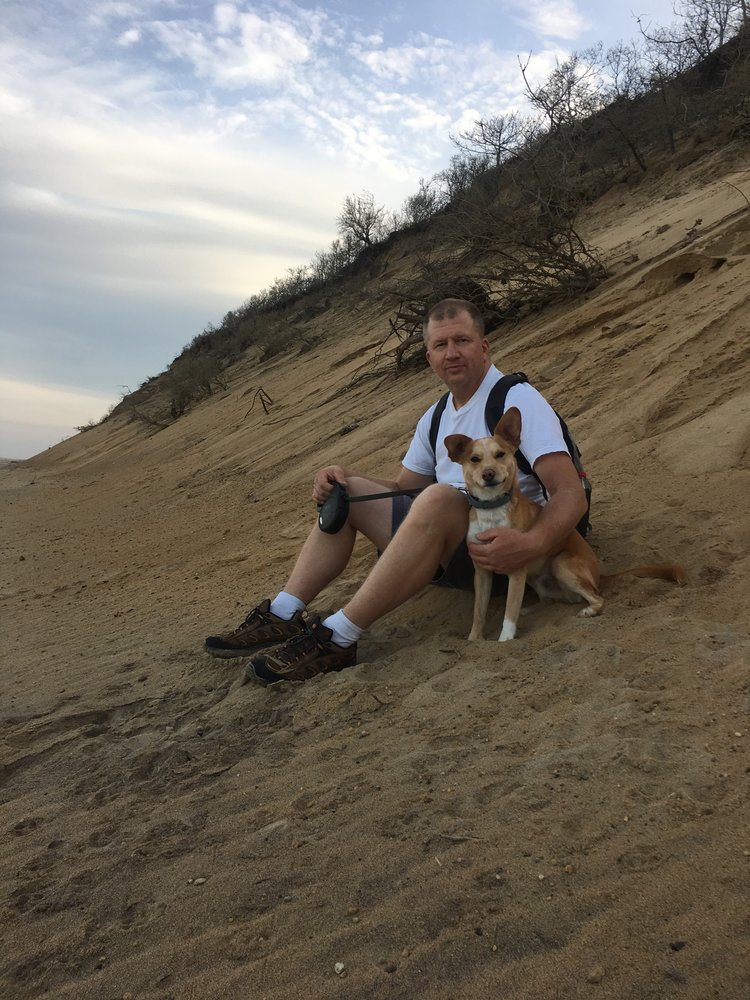 Obituary of Andrew M. Stillinger
Andrew M. Stillinger, a lifelong Chatham Township, NJ resident, died suddenly of natural causes on Tuesday, February 23, 2021 at his home. He was 57.
The Facts:
Andy was born in Summit to his loving parents, Dorothea and Frank Stillinger on May 23, 1963. He was raised in Chatham with his sister, Connie, and was a graduate of Chatham High School. He went on to study engineering and earn his bachelor's degree at Lehigh University. Andy chose to return to Chatham after college.
Andrew's lifelong thirst for knowledge and love for adventure led him to a career in research engineering with NJIT in Newark. He was a member of The Center for Solar & Terrestrial Research, a role which required him to travel to what would become his favorite place on the planet, Antarctica. He performed the maintenance and critical repairs required to keep foundation's sensitive research and monitoring equipment located in the south pole operational. He spent eight seasons from November through the end of January in Antarctica working at McMurdo, South Pole and further inland. Andrew's well-versed knowledge mechanics and engineering married together with his excellent improvisational skills made him an integral part of the team. Andrew was talented at improvising with whatever materials were available, which were scant, to make the necessary repairs to the equipment. On one occasion while Andy was departing the plane he had arrived on in Antarctica, he crossed paths with Apollo 11 astronaut, Buzz Aldrin, who was taking his "bucket list" trip to the continent. One never knew who you could run into at the bottom of the world.
Andrew was an avid Ham radio enthusiast. Starting in sixth grade he eagerly joined this unique group of folks. A longtime member of the New Providence Radio Club, Andy participated in many Field Day events with the club and later operated out of his yard with a team of diehard hams. He resurrected the Ham radio station located on Antarctica, which was defunct for thirty years, to the delight of fellow enthusiasts. He enjoyed connecting with people throughout the world and was always eager to check another country off of his list.
Andrew was a member of the Porsche Automobile Club of America. He was highly knowledgeable and skilled at mechanical repairs to Porsche engines and all the mechanical systems of the sports car to the degree that he had a few private clients whose vehicles he worked on as mechanic.
Andy loved the outdoors and could be found trekking the Great Swamp CMA as well as The Sparta Glen and Kittatinny State Park in Sussex County with his trusted companion, Biscuit. He was a member of the Great Swamp Watershed Association and he personally helped to build many bridges in the CMA on Tiger Lily Lane over streams and brooks for hikers, birdwatchers and the critters to enjoy.
Andy is survived by his beloved parents, Frank and Dorothea Stillinger of Chatham Township; his sister, Constance "Connie" Stillinger and her husband, Ted Alper; his nephews, Morris & Henry; his longtime companion, Nicole Francoeur of Sparta; and many dear friends and colleagues.
Due to the Stillinger family's concern for everyone's well-being, funeral services for Andrew were held privately for his family. A celebration of Andrew's life will be held at a later date to be announced. Funeral arrangements were under the care of the Madison Memorial Home.
The Reality:
As we are were all trying to find the words to write and came up empty handed because Andy was so much more than the facts above, this is a compilation from friends and family:
Andy Stillinger was the kind of luddite that didn't ever use his flip phone except to tell you he'd arrived at your home (during COVID), and then he'd turn it off by removing the battery and not use it again for days or weeks. He had the heart of a giant, the humility of a snowpea, and the sense of humor of a corny, eyeroll-and-groan inducing dad, despite not having had any children. He helped when he saw someone in need whether he knew them or not, and he did so without any expectation of repayment.
Andy believed there was a right way to treat people and that being human was enough qualification. This especially applied to dogs. There was an instant connection that was made with pretty much every creature has encountered. From his childhood pets to his dogs Buckley and Biscuit, Andy had a way with the four leggeds. Even thought Nicole rescued Biscuit from 11th Hour without Andy's knowledge, these two formed a bond that was solid and true and made Andy Biscuits #1 person.
Andy had his own shorthand for the mundane. If you asked him what he wanted for lunch, he'd say, "large food, medium beverage." If you told him you were off to take a shower, he'd command you to "put it back when you're done." He didn't play "catch," he played "throw," because sometimes you miss one or two, but you weren't likely to "miss" when pitching. He was the kind of guy that would give you the plain white t-shirt off his back if you needed it; he'd likely just grab another from his vast collection.
A true gentleman in every sense of the word, Andy would move heaven and Earth for those that he let in and came to love. A man of few words, the ones he spoke were thoughtful and heartfelt. If he couldn't articulate himself verbally, his actions shined through. From finishing off a radio project for dying radio club friend so he could see it completed to painting the gallery ceiling at Peter's Valley School of Craft with Nicole because it was the "their" project of the year, Andy would leave a little bit of himself everywhere and with everyone he met. His tenderness with the old and the young would make you pause to take in his humanity. A simple gesture like zipping Nicole's father coat because he couldn't due to Parkinson's was par for the course with out friend.
He stuck out like a sore thumb in his town of Chatham and this gave him a sense of mischievous satisfaction. He believed things, especially old things, had value and were worth restoring and repairing despite our "upgrade and discard" economy. He loved going to the South Pole every year, and regaling friends and family with his stories of working at McMurdo Station. Andy would be that guy in a t-shirt and jeans, flip flops, with no gloves on, talking about the "lovely balmy weather" they were having at -125 degrees.
You wouldn't believe one person could be so brilliant, so magnanimous, and so humble. If you'd never met Andy, you wouldn't believe a man like him really existed. Even now, he seems like a unicorn. But he was real, and if you were incredibly fortunate to have known him, then you would understand. That was Andy. He was one in a few million.
Please refrain from sending flowers to the house. A more meaningful gesture would be to make a donation in Andy's name to the environmental or animal rescue group of your choice. The Great Swamp Watershed Association was a personal favorite as well as 11th Hour Rescue where his dog, Biscuit, was rescued from.
Share Your Memory of
Andrew M.
Dignified Service Since 1948
Contact

159 Main St.
Madison, NJ 07940

Explore


Refresh
Please enter the numbers and letters you see in the image. Note that the case of the letters entered matters.
*
:
There are some invalid fields.
Please wait...

Looking for something you can't find? We make it easy to get the answers you need. Please feel free to contact us at anytime