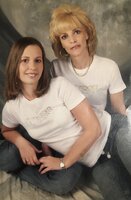 Michele A. DeFrance
Michele A. DeFrance, of East Hanover, passed away on Tuesday, August 2, 2022 at the age of 61.
Michele is survived by her only daughter, Jessica and her husband, Jonathan as well as her granddaughter Jullianna; her mother, Louise DeFrance; two brothers, Jerry DeFrance and his wife Lisa, Fred and his fiancée Gloria, her nieces and nephews, Fred, Amanda, Jerry, Tatiana, Ashley, Emily; and many dear friends.
She was predeceased by her father, Fred DeFrance.
Michele was born in Glen Ridge on December 29, 1960 and was raised in East Hanover with her brothers, Jerry & Fred.
Michele was a secretary for many years at her father's business, Fred DeFrance Construction in East Hanover.
Michele always put others before herself and helped anyone in need. She had a big heart and had a natural ability to make everyone feel special and loved.
Michele loved cooking and spending the holidays with her family, especially Christmas eve and Christmas day. She loved the beach and shopping with her daughter.
Michele will be deeply missed by all that knew and loved her. Her cherished memory will live on in our hearts.
Relatives and friends are kindly invited to attend a memorial visitation on Sunday, August 28, 2022 from 1:00 PM to 3:00 PM at the Madison Memorial Home, 159 Main Street, Madison followed by a memorial service at 3:00 PM.