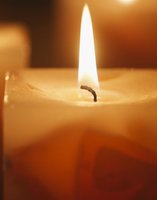 Doris S Hart
Doris S. Hart, of Madison, passed away peacefully on Sunday, May 1, 2022, at Sunrise Assisted Living in Madison. She was 93.
Doris was born in Teaneck on November 8, 1928, to the late John Scharnovsky and Anna Scharnett. She worked several years as a bookkeeper in Manhattan.
Doris met her husband, the late Donald J. Hart, at a camp in upstate New York. After six months, the couple was engaged, and after marrying they settled in Pequannock to raise their family. Doris was a wonderful wife to Donald and an equally wonderful mother to her three children.
Doris and Donald were avid bridge players who loved to get together with friends for a few games and a party. She was also known for her wonderful Christmas cookies that she made every year for her family.
Doris was an active member of her community and enjoyed doing volunteer work. She was a Girl Scout leader and ran one of the annual conferences in the county organization, she welcomed many children into her home as part of the Fresh Air Fund, worked in the local chapter of AARP, delivered Meals on Wheels, and helped plan senior citizen bus trips to New York City to Broadway shows.
In their retirement, Doris and Donald spent their time traveling, having family visit them at the beach, going ballroom dancing, travelling to Elderhostels in their RV, and organizing the Ocean Pines "breakfast brunch."
Doris is survived by her beloved children, Katherine Beard (Ron) of Hockessin, DE, Tami Hart (Damian) of Wayne, and David Hart (Mary Jane) of Madison; and her cherished grandchildren and great-grandchildren, Tyler, Monica, Bryce, Jacqueline, Fiona, Elise, Abraham, and Bennett.
Interment was held privately for the family at Gate of Heaven Cemetery in Hawthorne, NY.
In lieu of flowers, charitable contributions may be made in Doris' name to the Cure Alzheimer's Fund, 34 Washington St., Suite 310, Wellesley Hills, MA 02481, or to Meals on Wheels America, P.O. Box 791568, Baltimore, MD 21279-1568.