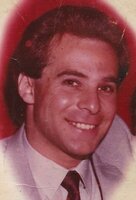 Robert D. Bier
Robert D. Bier, of Warren, died peacefully on Friday, March 25, 2022 at Overlook Medical Center after a valiant battle with cancer. He was 73.
Robert is survived by his beloved wife, Cynthia Bier; his son, Adam Bier; his three daughters, Mellissa Bier and her husband Jeremy Sziklay, Yohannan Bier and her husband Elmo & Naomi Bier; and his grandson, Alex Sziklay. He was predeceased by his parents, Gilbert and Alice Bier; and his brother, Barry Bier.
Robert was born in Newark on June 4, 1948. He was raised in Livingston with his brother Barry and was a graduate of Livingston High School.
Robert was the co-owner of the Richards Manufacturing Company of Irvington, a manufacturer of electrical components, for many years. He was deeply committed to his staff, who he greatly respected and admired.
Throughout his entire life Robert was focused on helping people, gently offering friends and family advice and giving the direction they need. He enjoyed life and had an engaging smile and charisma.
Robert's most proud role in life was that of father to his three daughters and of grandfather to his grandson Alex, who he all loved very dearly.
Robert will be deeply missed and will always hold a special place in the hearts of his family, friends and everyone whose life he touched.
A Celebration of Robert's Life will be held on Friday. April 1st 2022 for family and close friends. Please email info@madisonmemorialhome.com for specific details.
Services are under the care of the Madison Memorial Home. For notes of condolence to the family, please visit www.madisonmemorialhome.com
In lieu of flowers, charitable contributions may be made in Robert's memory to Memorial Sloan Kettering Cancer Center.