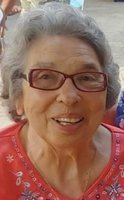 Amy L. Fletcher
Amy L. Fletcher, a longtime Whippany resident, was called home to the Lord on Tuesday, November 3, 2020 at her home while surrounded by the love of her family. She was 88.
Amy was born on July 20, 1932 in Mebane, NC to the late Tom and Nancy Watkins. She was raised in a family of 10 children.
Amy relocated to Madison, NJ in 1957. She married her beloved husband, the late Christopher Fletcher, on November 19, 1965 in Madison, NJ, where they settled and raised their family. In 1974 the family moved to Whippany where they have lived since.
Prior to her retirement Amy had a career spanning over 40 years as a computer help desk technician with Bell Labs in Whippany. She had a critical position at Bell Labs during the infancy of computer technology and was relied upon tremendously for technical advice and computer troubleshooting from both government entities and private companies. Amy was so well-versed in the field that she was brought back twice from her retirement as an independent contractor. She loved her work and the people she worked with.
Amy's family was paramount in her life and she was an incredible mother, grandmother, great grandmother & great great grandmother. She was a missionary to her heart, loved people and would help anyone in need. Amy was a devoted and active member of the First Baptist Church of Madison for over 60 years. She was a trustee of the church, and a deaconess for many years and treasured her church family.
Amy's faith in the Lord was a source of great strength to her and she saw the beauty in all God's creations. She enjoyed the outdoors and gardening at her home, growing both flowers and vegetables. Amy especially loved flowers.
Amy was predeceased by her beloved husband, the late Christopher Fletcher in 2015; two children, Kevin Fletcher and Sharon Fletcher; three brothers, Thomas Watkins, Earl Watkins & Gothar C. Watkins; three sisters, Thelma Swann, Catherine Brooks & Edith Torain. She is survived by two sons, Christopher Fletcher, Jr. & Karlton Pinnix; two brothers, James B. Watkins & Louis Watkins (Addie); one sister, Lottie Burroughs; two daughters, Lesia Pinnix & Beverly Walton (Anthony); two sister-in-laws, Virginia Watkins & Lucille Watkins; 7 grandchildren, 13 great grandchildren, 4 great great grandchildren, and a host of nieces, nephews and dear friends
Relatives and friends are kindly invited to attend a visitation on Monday, November 9, 2020 from 11:00AM to 12:00PM at the First Baptist Church, 34 Cook Avenue, Madison. A funeral service for family and close friends held at 12:00PM at the church will follow the visitation. Interment will be held at Evergreen Cemetery, Morristown. Funeral arrangements are in the care of Madison Memorial Home. Those wishing to attend virtually may view the livestreamed funeral services at 12:00PM by visiting the Madison Memorial Home Facebook page.
** Visitors to the church are required to wear masks and practice proper social distancing. In order to maintain a safe number of people in the church, we kindly and respectfully ask that after paying your respects you give others the same opportunity by making your visit brief.
Charitable contributions may be made in Amy's memory to the First Baptist Church, 34 Cook Avenue, Madison , NJ 07940.