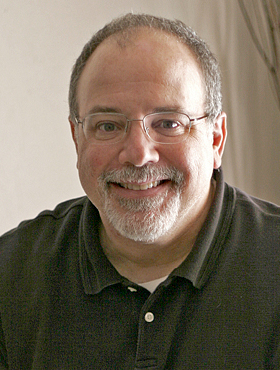 James Del Giudice
James "Jim" Del Giudice, of Basking Ridge passed away suddenly of natural causes on September 15, 2020 at the age of 62.
Jim was born in Morristown on February 17, 1958, during the great blizzard of 1958, to the late James and Amalia Del Giudice. He was raised in Morristown with his sister and graduated from Bayley Ellard High School in Madison. Jim was a very vivacious young man who was involved in many high school groups and activities, specifically the theater. After high school, Jim went on to begin his formal education in journalism at the S.I. Newhouse School of Public Communications at Syracuse University, where he earned his bachelor's degree.
Jim had a lifelong fascination with both photography and history. He was a true renaissance man in every sense in that he had many fields of expertise of which he had acquired knowledge to an expert level. Jim was a professional photographer and he had a vast and prolific body of work, specifically photo essays based on historic subjects and landscapes throughout the state of New Jersey. Jim had vast knowledge of Revolutionary War history throughout Morris County. He was adjunct professor of history and photography at Morris County College, and presented his historical subjects to various groups, schools & businesses. He was also a talented writer who published multiple articles and several locally performed plays. Jim most recently developed a livestream-based format for his programs which were gaining great popularity.
Jim was an avid traveler, loved movies, music, the theater, and golf. He was a man that could fix anything and everything, and he loved his family deeply. His sharp sense of humor was appreciated by everyone who knew him. Jim will be deeply missed by all that knew and loved him.
Jim is survived by his wife, Sanja Bacic; his sister, Mary Lou Pinizzotto; one nephew, Paul Pinizzotto; one niece, Kristen O'Shea; a great nephew, Dylan O' Shea; and many dear friends, colleagues and students of history.
Jim was laid to rest with his parents at St. Vincent's Cemetery in Madison in a private family gathering. A celebration of Jim's life for all to attend will be held at a future date. Arrangements are in the care of Madison Memorial Home.
Charitable contributions in Jim's memory may be made to the Morris County Historical Society.