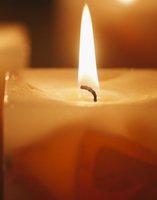 Carl "Jimmy" Boegershausen
Carl "Jimmy" Boegershausen, a lifelong Florham Park resident, died peacefully on Wednesday, December 11, 2019 at Pine Acres after a long illness. He was 71.
Jimmy was born in Summit on October 16, 1948 to the late Carl Heinz and Joan Elizabeth Boegershausen. He was raised in a loving family of four children in Florham Park, where he remained a resident his entire life.
Despite being disabled, Jimmy never let that get in the way of living his best life and being productive. He was a tremendous animal rights advocate and was devoted to providing a loving, safe home over the years to several dogs and cats. Jimmy was a good-hearted man and will be deeply missed by all who knew him.
In addition to his parents, Jimmy was also predeceased by his sister, Patty Boegershausen in 2014, and his sister, Betsy Paulsen earlier this year. He is survived by his devoted sister, Sue Boegershausen of Gillette.
A private graveside service for Jimmy will be held at Holy Rood Cemetery in Morristown for close family and friends.
In lieu of flowers, donations can be made in Jimmy's memory to St. Hubert's Animal Welfare Center, P.O. Box 159, 575 Woodland Avenue, Madison, NJ 07940 or by using this link.