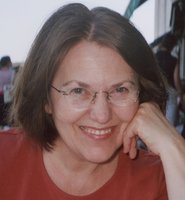 Christine Yuhas
Christine Yuhas, a longtime Short Hills resident, died peacefully on Thursday, October 24, 2019. She was 73.
Christine was born in Perth Amboy on June 4, 1946 to the late Stephen and Margaret Yuhas. She was raised in Perth Amboy before relocating to New Brunswick in pursuit of her undergrad degree from Douglass Residential College.
Christine married her beloved husband, the late Lawrence Bernstein in September of 1975, and the couple settled in Short Hills where they raised their family.
Christine was an English teacher for many years in Newark before becoming a successful project manager for AT&T in Piscataway until her retirement.
Christine loved spending time with her children and grandchildren. She enjoyed singing with the Masterwork Chorus in Morristown as well as gardening. She also loved being a reading tutor for Middle School age children in the Newark Catholic school system.
In addition to her parents, Christine was predeceased by her beloved husband, Lawrence Bernstein in November of 2012, and one brother, Stephen Yuhas, Jr. She is survived by her three devoted sons, David Bernstein and his wife, Nancy of Short Hills, Leon Bernstein and his wife, Laura of Seattle, WA and Michael Bernstein and his wife, Wendy of Fair Haven; three cherished grandchildren, Owen, Olivia and Evelyn; and many dear friends.
Funeral services will held privately for the family and are under the direction of Madison Memorial Home.
In lieu of flowers, charitable contributions in Christine's memory may be made to the Masterwork Chorus at P.O. Box 2167 Morristown, NJ 07962, or online here.
To share condolences with the family, please visit www.madisonmemorialhome.com