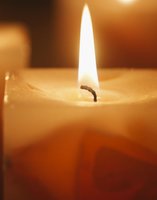 Karl W. Dieckmann
Karl W. Dieckmann, a longtime Morris Plains resident, died peacefully surrounded by his family on Monday, October 7, 2019 at Morristown Medical Center. He was 91.
Karl was born in City Island, NY on April 16, 1928 to the late Karl and Helene Dieckmann. He was raised in City Island and attended the Fordham Lutheran Church. Karl went on to earn his Chemical Engineering Degree from NYU. Karl built lifelong friendships as a member of Psi Upsilon fraternity. He was introduced to his beloved wife, Helen Dieckmann (nee Heine) during his days at New York University and the couple married after graduating college. Karl and Helen lived in NY, then Delaware, prior to settling in Morris Plains 55 years ago with their cherished family.
Karl had a long, successful career rising to be Executive Vice-President of several divisions of Allied Corporation (now Honeywell) of Morris Township. He was a natural at motivating his team and had tremendous foresight in business and technology. After his retirement, Karl took an executive position with the Science Management Corporation of New Jersey, and after that became chairman of DSI, now DLHC Holdings Corporation.
Karl loved sailing and spending summers with his family at their summer home at Ocean Beach III. He was an avid sailor in his younger years and loved the water. There was never a dull moment with Karl, he had a great sense of humor and loved sharing entertaining stories from throughout his life and career. Karl was also a long-time supporter of and volunteer for United Way.
Karl is survived by his beloved wife of 70 years, Helen Dieckmann (nee Heine) of Morris Plains; one son, Wayne Dieckmann and his wife, Becky of Madison; two daughters, Karlene Mitchell of Fairfield, CT & Marlene Andresen and her husband, Paul of Hillsborough; six cherished grandchildren, Danielle Dieckmann, Brian Dieckmann, Devon Mitchell, Drew Mitchell, Kimberly Andresen & Steven Andresen.
Relatives and friends are kindly invited to attend a memorial service to honor Karl's life held at 2:00 PM on Saturday, October 12, 2019 at the Presbyterian Church of Madison, located at 19 Green Avenue in Madison. Cremation held privately at the request of the family. Funeral arrangements are under the direction of the Madison Memorial Home. (www.madisonmemorialhome.com)
In lieu of flowers, charitable contributions may be made in Karl's memory to the United Way of Somerset by following this link http://unitedwaynnj.org/give/donations.php or to the Faith Lutheran Church of Lavallette, by mail at 1801 Grand Central Ave, Lavallette, NJ 08735