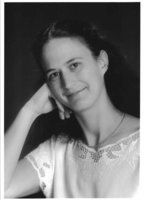 Theresa Gayle Rowland
Theresa Gayle Rowland, a longtime Madison resident, passed away at her home peacefully on Tuesday, September 10, 2019 with her beloved Jeff by her side. She was 65.
Theresa was born on December 5, 1953 in New York City to the late Cliff and Jeanette Rowland. She was raised in Chatham Township, graduating in the Chatham High School class of 1971. She earned her bachelor's degree from Penn State University.
Theresa became both aware and enlightened by the physical, mental and spiritual benefits of yoga in the late 1970's by her mother. She was drawn to yoga so much so that she began to study the ancient practice and enter into a lifelong vocation as a professional yoga instructor and teacher of teachers. She established her first studio out of the garage of her parent's Chatham home in 1978.
She founded Studio Yoga in Madison and the Studio Yoga Teacher Education Program. Throughout her career she focused on constant learning and improvement. Theresa was a long-time student of several world renown Iyengar yoga instructors and she traveled to India on 6 occasions for extended periods of study at the Iyengar Institute in Pune. She proudly taught for over 45 years and held several yoga certifications.
The depth, support and inspiration of the teachers and students in the yoga community made her life as a yogini fulfilling.
Theresa focused immensely on general positivity and living life as best as possible. She was deeply influenced and motivated by the peaceful beliefs of the Hindu faith. As a yoga practitioner and like so many others, Theresa embraced yoga because it offered the warmth of a mystical fire without the fear of being burned.
Theresa's zest for life and appreciation for those in her life helped her survive cancer for many years. She also did what she loved and knew best - practicing and teaching yoga to the end of her life.
In addition to her parents, Theresa was predeceased by her beloved husband, Paul Gallagher in 2011. She is survived by her many dear friends & colleagues, especially her companion, Jeffrey Heilman; her brother, Mitch Rowland; several cousins; and many supportive and loving relatives of her late husband, Paul.
A memorial service to celebrate Theresa's life will be held at 1:00PM on Sunday, October 27, 2019 at the reception room at Rose Hall, 10 Kings Road, Madison, NJ. To share a note of condolence or memory on Theresa's memorial page, please visit www.madisonmemorialhome.com