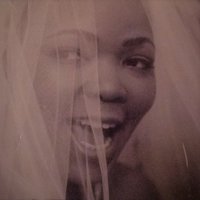 Sherese "Missy" Byrd-Frantz
Sherese "Missy" Byrd-Frantz, a life-long Madison resident, passed away peacefully on December 7, 2017 at the age of 50. She will always be remembered for her good heart and kindness to others. She was deeply loved and will be sorely missed by all who knew her.
Missy leaves behind her husband, Eric Frantz; her daughter-and the light of her life, Bryce Frantz; her mother, Iris; her grandparents, Catherine and Eddie Hudson; one brother, Landen Byrd; one sister, Tracy Harris; her mother-in-law and father-in-law, Nancy and Rolf Frantz; her two nieces, Jada & Ashley; and many good friends.
Missy was devoted to teaching special-needs adults basic life skills throughout her career with the ARC of Morris County. She enjoyed gardening and cherished time with her family, especially her daughter, Bryce.
Relatives and friends are invited to attend Memorial Visitation to celebrate Missy's life at the Madison Memorial Home, 159 Main Street, Madison, on Thursday, December 14, 2017 from 5PM to 9PM, with a Memorial Service held at 7PM at the funeral home.
Those who wish to make memorial donations are asked to make donations towards Missy's daughter, Bryce's college education fund, checks can be made out to: MFS Service Center (please write: "Bryce Olivia Frantz" in check memo), mail to: Alyssa Lanner, 1417 North 53rd Street, Seattle, WA 98103