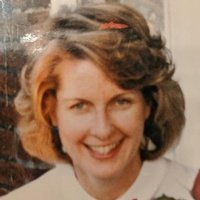 Kathleen Carroll Flynn
Kathleen C. Flynn, nee Carroll, age 71, of O'Fallon, IL, born July 25, 1946 in St. Louis, Mo., passed away Thursday night, December 7, 2017 at her home, surrounded by her family.
Kathleen grew up in University City, Mo., and graduated from Villa Duchesne High School. She earned her BSN from St. Louis University, and worked at area hospitals as a medical-surgical nurse. She retired from nursing in 2011. She married her husband Bill on August 1, 1986, at St. Joseph Catholic Church, Clayton, Mo. A resident of O'Fallon since 1993, Kathleen was active in her parish at St. Clare Catholic Church, where she served on the funeral liturgy committee, was an altar angel, and participated in the soup kitchen and quilting club. Even throughout her illness, she was very dedicated to helping with St. Vincent de Paul. Kathleen was very caring, selfless, and loving. She had a big heart, always putting others ahead of herself. Even in her final days, she was still thinking of others first.
She was preceded in death by her parents Daniel Carroll and Lorraine, nee Quinn, Carroll.
Surviving are her husband William Flynn, Jr., of O'Fallon; her daughter Megan (Paul) Wissmann and their son Sawyer, of Newton, Kans.; her mother-in-law June Flynn of New Jersey; and her sisters-in-law Nancy, Virginia, Kathleen, Maureen, and brother-in-law Brian.
A visitation and funeral mass will be held in Illinois.
A graveside service will be held at 11:00AM on Monday, December 18, 2017 at the New Vernon Cemetery, 34 Glen Alpin Road, New Vernon.