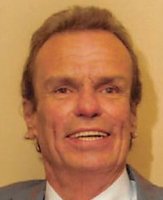 Kevin M. Carey
Kevin M. Carey passed away peacefully on Friday, August 25, 2017 at Morristown Medical Center. He was 60 years old.
Kevin was born in Summit to the late Albert and Doris (nee Connolly) Carey. Kevin was a life-long resident of Madison. He was a 1976 graduate Madison High School. Kevin worked in construction for many years for various companies including R.A. Roworth, Inc.
An avid Green Bay Packers fan, Kevin also was a motorcycle and car enthusiast, especially 1957 Chevy's. Kevin also was a member of the Sons of the American Legion of Florham Park.
Kevin was preceded in death by his parents, Albert and Doris Carey. He leaves behind his sisters, Maureen Roworth and her husband Bob of Whippany, Janice Williamson of Morristown and Lisa Connolly and her husband Ed of Little Egg Harbor; his brothers, Albert Carey Jr. of Millbrook, NY and Thomas G. Carey of Morristown; and numerous nieces and nephews.
Relatives and friends are invited to gather for a Memorial Visitation to celebrate Kevin's life on Thursday, August 31, 2017 from 4:00 PM – 6:00 PM at the Madison Memorial Home, 159 Main Street, Madison, NJ, followed by a Memorial Service held at 6:00PM at the funeral home.