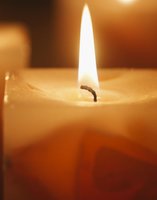 Patricia A. Haneveld
Patricia A. Haneveld (nee Randall) passed away peacefully on July 2, 2017 at Morristown Medical Center. She was 74.
Patricia was raised in Florham Park and was a long-time resident of Madison. She was a self-employed real estate owner and manager for many years. Patricia loved nature and enjoyed being outdoors. She will always be remembered for her kind and friendly nature, as well as for helping animals in need. Her love will live on in her family and all who knew her.
Patricia was preceded in death by her husband, Thomas Theodore Haneveld in 1998. She leaves behind her two sons, Thomas and Steven Haneveld, both of Madison; her five grandchildren, Nicholas, Carli, Cameron, Rachel, and Steven; and three great-grandchildren.
Visitation and funeral services will be held privately, followed by interment at Hanover Cemetery. Arrangements are under the direction of the Madison Memorial Home.
To share a memory or online condolence with Patricia's family, please visit www.madisonmemorialhome.com